2017 Setapp Review
Is a Software Subscription Service a Better Way?
Review of: Setapp

Summary: Setapp is a subscription based software library for your Mac. Every program is available for use as long as you are paid up. The choice of software is quite broad, so it may be the only subscription service you need. The team have put some thought into the apps they offer, giving you a smaller collection of quality apps to choose from. At $9.99 a month, that's quite reasonable.
However, if your software needs are very specific, you may not find what you're looking for here. If you need Photoshop or Excel, you'll need a subscription with Adobe or Microsoft. But even then, the productivity and maintenance tools in the suite may be worth the cost of the subscription anyway.
HOW SETAPP WORKS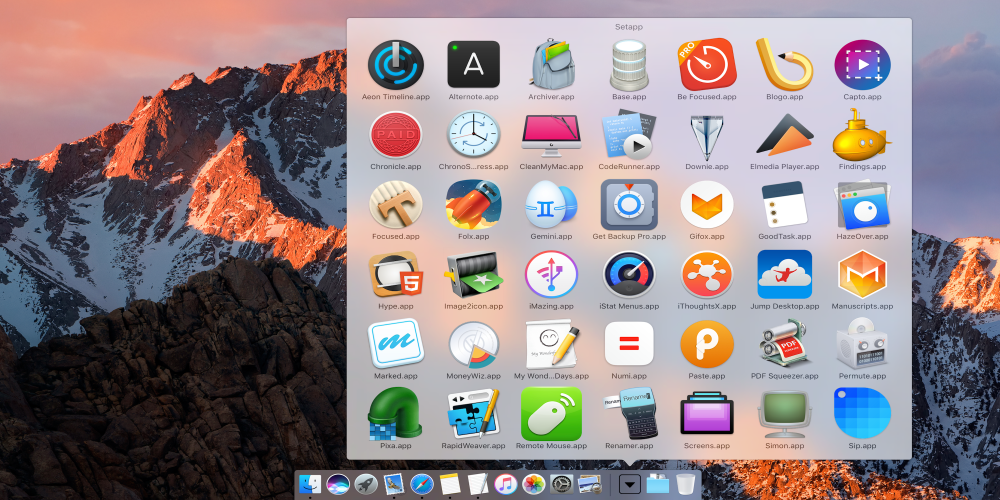 First, you need to head over to the Setapp site and sign up for their service. For the initial trial period, you don't need to enter your credit card information, by the way. Then you download and install their application which is actually a mini app coupled with their repository of applications.
But, you don't have to pay for the first month. You get to test it out for free. That's the hook!
They got me hook, line, and sinker, especially as I started browsing through their current list of available apps. A few of the apps I either already owned (which is ok) or I have the free version of the application (with some limited functionality).
Once you sign up and download their app, a folder is created on your Mac of all of the available applications. Then the fun begins.
You can select an app and hit the space bar to get a preview of the app's interface and a descriptionof what the app does. You can also double-click it to see the same preview, provided you haven't already installed it previously. These previews are appropriately called "teasers."
If you find an app you want to install, just click the "open" button and a full version of the application downloads from Setapp and installs and opens. Within seconds or minutes, you are using this premium application.
When one of the Setapp applications is updated, you get a notification. There is also an indicator in the repository. (There are other indicators as well, see below.)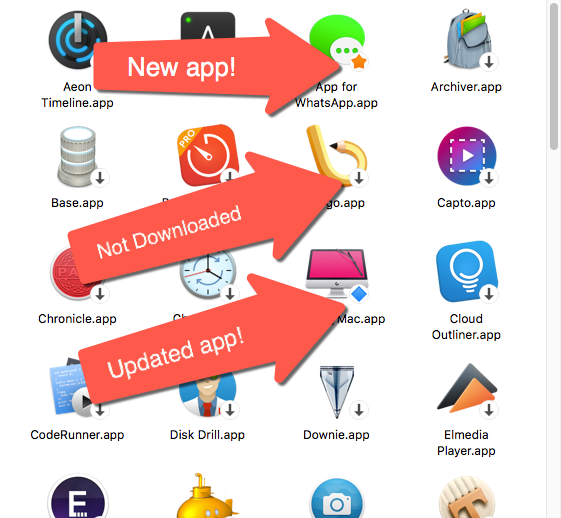 Updates to the applications automatically happen in the background so you always have the latest and greatest version. You can disable the automatic updates if you want. Oh and one thing about version updates. As part of the Setapp subscription, you get minor and MAJOR version updates included. Remember that often when you purchase from a software vendor directly, you get same minor version number updates free but you have to pay more major version updates. That's a great perk of Setapp.
If you want to delete an app, just delete it the way you would any regular app (they are pretty much regular apps) by moving it to the trash. The Teaser app will remain so if you want to install that app again, it's easy to do so.